Suspicion was formed in late 1981 as a vendetta. Mick Moore was the lead guitarist for "FRANTIC" and was accused of stealing gig money by one of the band members. Pissed off at the allegations, Mick quit the band and went straight to work forming a new project.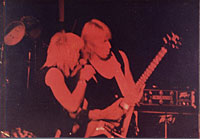 I remember the last thing I said to those guys was... "I'll see you in three months with a band that will blow you guys off the stage"... F--k Off !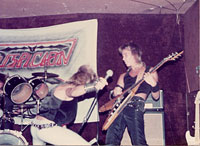 True to his word, Mick did exactly that when he recruited Local Bad Ass Scott Miller to front the band. Miller's throaty growls and reputation as a local Hell raiser set the stage for Suspicion's first show... the opening act for "FRANTIC".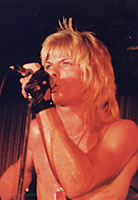 They had no Idea what I had been up to for those three months. That's how we came up with the name Suspicion. They suspected I had started a new band, but didn't know where we were practicing. We blew them away so bad, FRANTIC broke up a month later.

We came out playing covers from ACCEPT, OZZY, IRON MAIDEN and SCORPIONS. The shit we were playing were the songs you never hear on the radio. Tunes like "Fast as a shark" from "Accept" "Suicide Solution" from "Ozzy" and "Speedys Comin" from "Scorpions". People freaked !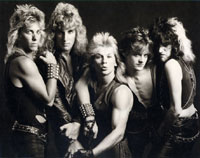 We were the heaviest cover band in San Diego. If there was a Birthday party, we played. If there was a kegger, we played. If someone's folks were out of town, we played. $5 at the door and all the beer you could drink.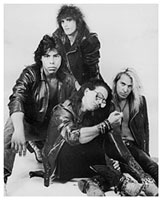 We were headlining places like Headquarters, "Straight a head Sound, My Rich Uncles, Mony Mony's, The Rock Palace, Stratus and The Spirit with bands like Mickey Ratt, later becoming "Ratt", LA Gunns, Plain Jane, later known as "Warrant", Side FX, Mistreated, later known as Asphalt Ballet, Assassin, Kaos, Bad Reputation, Ragged Lace, and so on.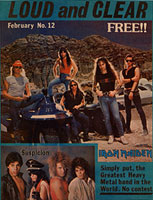 The after-parties where second to none. Bands like Black n Blue, Guns n Roses, LA Gunns and Riot, not to mention every local act, would be partying in our house before we even returned from a gig. Sometimes 7 nights a week. The party went on close to 10 years, non stop.

It wasn't long before the local bands would refuse to go on after Suspicion because they knew as soon as we left the stage, the after-party would begin and the whole crowd would bail out. Joe would say "Goodnight... You know where the after party is", and the whole venue would empty out.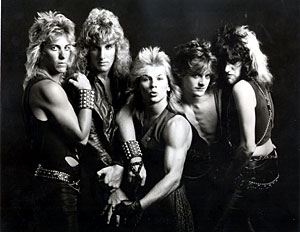 Suspicion promo shot circa 1983

J.R. the bass player had a friend who's little brother looked and played damn near as well as Tommy Lee. Too bad his attitude didn't. He looked great, spinning sticks and all.

Danny lasted about a year until his ego wouldn't fit into the studio anymore. We did some great shows and the look and sound of the band definitely was maturing. This promo shot to this day is my favorite.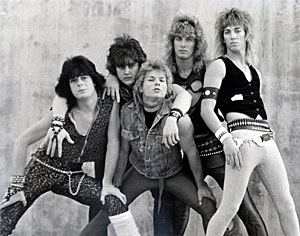 Suspicion promo shot circa 1984

My brother Rob had a friend named Goose that had a killer "Big Concert Style kit". 10 piece or something huge like that. "We were stoked and hired him sight unseen" to replace Danny. I think he actually auditioned over the phone". His first gig was at the Rockin' hall on Friday Feb. 12th 1984. Danny showed up with a posse to intimidate Goose, but after winning over the crowd. Goose stood on top of his drums and yelled Fuck You. I thought that was great?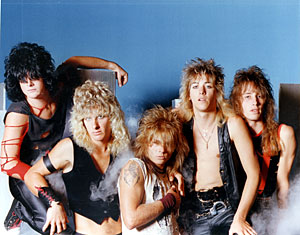 Suspicion promo shot circa 1985

Goose was replaced by Joel. Excellent drummer. Great kit, cool look and he had a drum solo that would silence "Neil Peart" of "RUSH". Very cool.

Joel and Scott started to become harder to work with. Turmoil within the band was too much so my brother and I split. That was one of the hardest things I've ever done. Scott was my best friend and I couldn't get through to him how serious I was about this band. I was sure he was going to kick my ass when I went to get my gear. Thankfully he didn't and we're still tight to this day. The guy still has a voice that would make lions run for cover !!!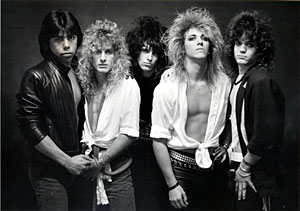 Suspicion promo shot circa 1986

We were wondering what we were going to do, when we heard that Joe Boyd, the lead singer from "Mistreated" (Asphalt Ballet) wanted to join the band. We were stoked. Not only did Joe have a great look, but his voice was something a little more along the lines of "Motley Crue".

We had already hired on Jorge Palacios on drums and Gary Dean on the bass, and the music had started to take on more of a "party sound" instead of the dark "Iron Maiden" sound we had been known for earlier. Jorge, to this day is the most awesome drummer I've ever played with. I used to love to sit back stage during his sound check and watch the look of doom on the other bands faces when he would fire it up. He could have supplied the sound track for Shock and Awe on his own. He's that powerful!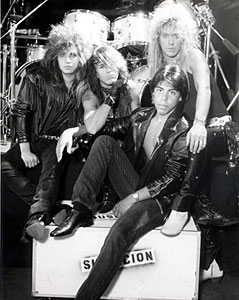 Suspicion promo shot circa 1986

My guitar style had progressed... or regressed, depends on what kind of music you like, to more of a "Motley Crue" "Rat" sound, while my brother started leaning more towards what I felt was a "Yngwie Malmsteen" style. My main influences have always been Ace Frehley and Joe Perry.

We had it out one day and it came to light we both wanted to go in different directions. I was so relieved when we both agreed that he would be happier doing his own project. I thought we both were going to cry. We had worked so hard and come so far. It was an easy departure for Rob.

Rob started his own band called "Storm" which really complimented his playing style. They opened for Suspicion as soon as they were up to speed. This allowed me to really let it out! Sloppy, Soulful, Sloppy Ass Metal. Nothing is cooler to play or listen to.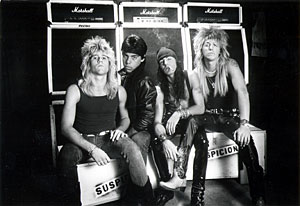 Suspicion promo shot circa 1987

This was the shot for the back of the first album. We hired this total loser on bass named Shawn. He sucked so bad, I kicked him out, stole his girlfriend, then stole his brothers girlfriend for good measure. The asshole really held us back. The bass chops on the album are Gary Dean who was having personal issues at the time. Gary sounded a lot like Michael Anthony of Van Halen. He's a good friend of mine and my favorite bass player to this day.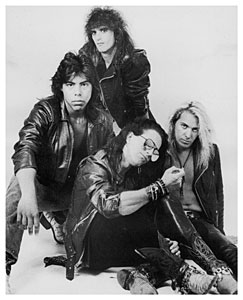 Suspicion promo shot circa 1988

The final incarnation of Suspicion. A four piece that would rip your face off. We could walk on stage at 10:00 after drinking Jack Daniel's all day and burn the place down. No band from the Tijuana to LA would go on after us cause we would drain the audience so bad.

Buy the video from the Troubadour. That's the epitome of what it was like at a Suspicion show. Only Aerosmith could play more fucked up! All the other bands girlfriends would end up at our after parties while their boyfriends dorked around on stage after we had left.

All those stories of kidnapping the singer from Riot, or Tracy Gunns passing out at our house, or Axl getting so loaded in the living room, we tossed him into the street are all true. I remember one show we opened for poison and they had to leave the stage due to our fans throwing food at them and calling them names. It was epic. We actually had a road case just for alcohol. I mean a real ATA, all encased 5 X 4 with wheels road case. Now that's serious!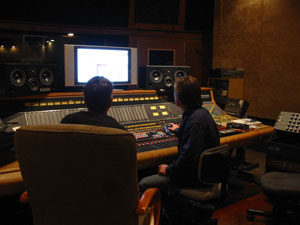 Suspicion remastering 2005

I've recently spent several days over the course of the beginning of 2005 digitally remastering all of the Suspicion albums and added some never before released material.

I found not only early 1984 material with the original lead singer Scott Miller, but also added a "Greatest Tracks" CD of all the best hard hitting songs from 1986 through 1989.
You can find them in the music section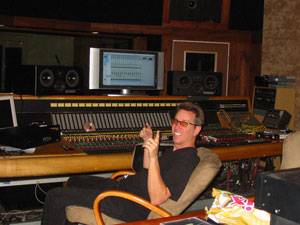 I've also added two Live DVD's as well. The first is a live video from the TROUBADOUR in Hollywood, CA and the second is an old video from 1986 at Straitahead Sound in San Diego.
Both are in the video section

Both DVD's are clear and sound pretty cool. The Troubadour is a lesson in drinking while on the job.
Joe always said... "The more you drink, the better we sound". The guy was a prophet I would sure love to catch up with him today. He's MIA